The Great Commission Fund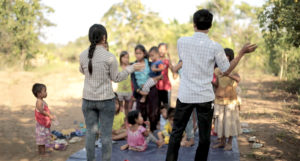 One of the primary ways The Village Church supports the spread of the Gospel across the world is by supporting The Great Commission Fund. As the primary source of funding for Alliance ministries, the Great Commission Fund is one of the most effective ways to become an active participant in God's plan to reconcile all peoples to himself.
When we join together and give, we support and equip a team of workers who are fully committed to caring for the physical and spiritual needs of lost, hurting, and disenfranchised people.
The Great Commission Fund allows our workers to:
Proclaim the truth of Jesus Christ to those who have not heard
Baptize and disciple new believers, grounding them in the Word of God
Plant new churches among the least reached peoples, including the United States
Supply critical medical care in desperate regions of the world
Train and equip future national church leaders
Help rebuild the lives of those devastated by war or natural disaster
Carry out dozens of other light-bearing ministries that point people to Jesus