Why ALPHA? Because love listens . . .
Since 2004, the Alpha program has offered Shell Point residents an opportunity to have honest conversations about the difficult life questions we all face. In today's uncertain times, Alpha is the place to be heard, ask questions and look for answers with no pressure.
What will my ALPHA experience be like?

Everyone is welcome . . .
Your 10-week journey encourages you to explore answers to some of life's biggest questions. This course is for anyone struggling for answers or for anyone wanting a refresher in basic beliefs. Alpha traditionally starts in January of each year.
Evening sessions begin with a complimentary hot meal followed by a thought-provoking Alpha video filmed on locations throughout the world. Then we break into small groups providing opportunities for discussion on a variety of important topics and you participate as you feel comfortable.
For more information, please call the church office at 239.454.2147.
Sponsored by The Village Church and the Academy of Lifelong Learning
​
​
​
​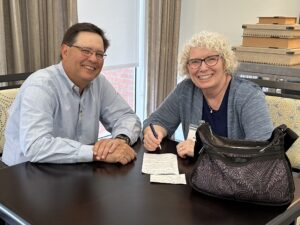 ​

​
​

​

​

​

​​​
​
​
​
​
​

​
​

​

​

​

​​​