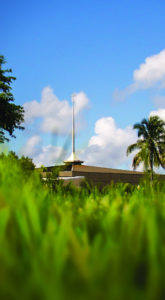 At The Village Church, we are building a community of forgiveness, purpose and hope in Jesus Christ. Connecting to God and others is one of the most important activities in which we can be involved. As these connections increase, our community grows stronger. Our hope is that your participation in ministry draws you closer to the Lord and helps you build meaningful relationships with others in our community. That's God's design for His church!
Scripture makes it very clear one of the primary responsibilities of Christ-followers is to serve the Lord through their service to others (Romans 12:6-8). At The Village Church, we encourage you to find a place where you can use your gifts and time to help us build God's kingdom. There are many avenues of service and connection. There is a place for everyone. Sometimes the best way to get started is to talk to one of our pastoral staff team. If you would like help connecting or just want to learn more, contact
Pastor Don
or call the church office 239-454-2147.