A Warm Greeting
A heartfelt greeting is part of what makes
a church a church. No matter what question
you might have, just ask. Our greeters and
ushers are there to help you get settled
and comfortable.
Biblical Teaching
The Bible is the foundation of the teaching
ministry throughout the church. In keeping
with I Timothy 3:16-17, we recognize
Scripture as the tool God uses to equip
us to serve Him.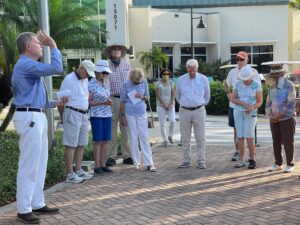 Community
You will discover a caring atmosphere where
friendships can form and relationships
deepen. A place that is serious about joy,
true joy, the kind of joy that comes from real
connection with God and others.
Communion
We traditionally offer communion the first
Sunday of the month. The elements are
passed separately and shared in unison.
Communion is open to all who recognize
and follow Jesus Christ as their Savior;
you do not need to be a member of The
Village Church to share in communion.


Dress
People wear a variety of styles when they
come to worship, from Florida casual to
more traditional Sunday attire . . . like our
pastors. Truthfully, we care more about what
you get out of the service than what you wear
to it!
Children
Because we are located at Shell Point
Retirement Community, we do not have an
attended nursery. However, children are
ALWAYS welcome at worship and
we have a kid-friendly space upstairs for parents/grandparents as needed.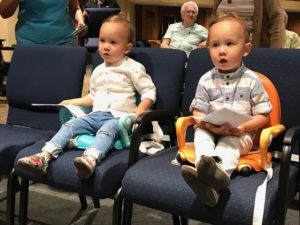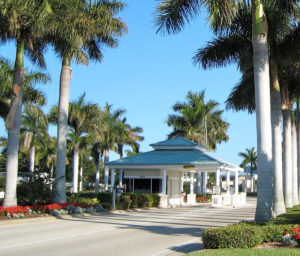 Access and Parking
The Village Church is located on The Island at
Shell Point at the end of Shell Point Blvd. Upon
arriving at the entrance to The Island, let the
attendant know you're heading for The Village
Church. Parking is available in the two-story
parking facility located just past the church.
Passengers may be dropped off and picked up
under the covered entrance at the front of the
building. (You may enter the parking facility
from behind the church or from the front after
passing through the covered entrance.)